18 Marketing Definitions Of Expert Marketers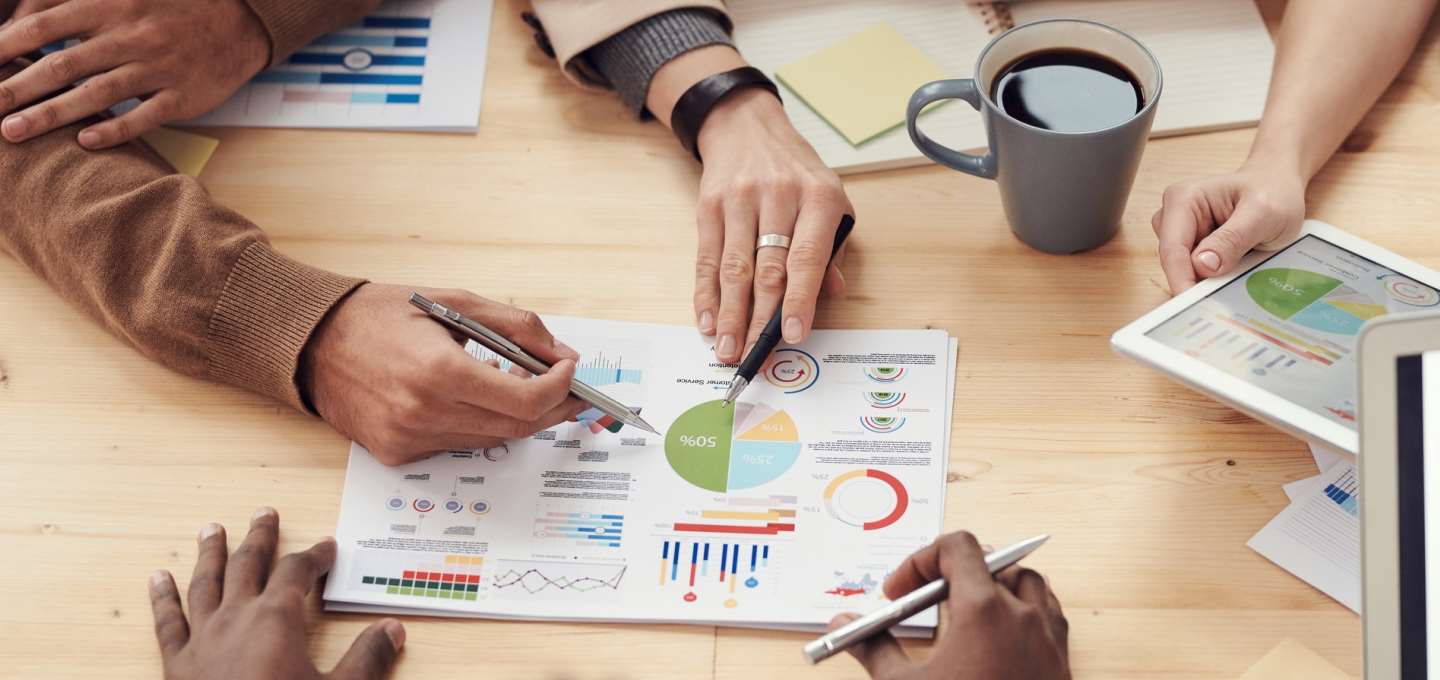 Giving a unique definition of marketing is essentially impossible and, perhaps, useless because behind the marketing activities we can find a wide variety of possibilities that differentiate it according to the audience, the multimedia platform and the company type.
In every field of human knowledge we always meet one or more names of experts who stand out above all the others for authority and fame: in marketing, the first name that comes to mind, generally speaking, is Philip Kotler.
What is Marketing exactly? Is there only one definition of marketing?
Anyone involved in professional marketing management has certainly read his "Marketing Management" first published in 1967, by far the longest-running and best-known marketing manual in the world.
Kotler's first and most cited definition of marketing is the following: "Satisfying needs and wants through an exchange process", or as he himself recalls in 1980 "Marketing is the human activity aimed at satisfying needs and desires through an exchange process. " A decade later Kotler himself updates the definition of marketing that you can read below.
As we have already seen, in the past two centuries, many eminent personalities have offered definitions for marketing.
Some of the most interesting and cited are the following.
1. Adam Smith (1776) "Consumption is the sole end and purpose of all production, and the interest of the producer ought to be attended to only so far as it may be necessary for promoting that of the consumer."
2. American Marketing Association (1985) "The process of planning and executing the conception, pricing, promotion and distribution of ideas, goods and services to create exchanges that satisfy individual and businesses goals."
3. Dr Philip Kotler (1991) "Marketing is a social and managerial process by which individuals and groups obtain what they want and need through creating, offering and exchanging products of value with others."
4. British Chartered Institute of Marketing "Marketing is the management process responsible for identifying, anticipating and satisfying customers' requirements profitably."
What do all these definitions have in common?
Some of the commonalities you may have identified could be:
Marketing is a management process
Marketing is about giving someone what they want
Marketing identifies and anticipates customer needs
Marketing meets customer needs efficiently and profitably
Marketing offers and exchanges ideas, goods and services
After this roundup of marketing definitions that have entered the history of this discipline, let's analyze the 18 marketing definitions that I collected by interviewing as many Italian Marketing Managers who operate in different companies.
5. Marketing is above all responsibility. It is the discipline that comes closest to the very concept of a company. In fact, in order to continue and being fruitful, it must take into account what happens inside and outside organizations, statistically analyze the data to translate them into real solutions, translating numbers into actions. The flow of Marketing does not begin with the analysis of the data but begins with the close observation of the effects on the choices being made. It is a discipline that requires great clarity and attention.  Ilaria Di Russo – Marketing Manager – www.linkedin.com/ilariadirusso
6. Marketing is much more important than one might think: it engages, guides choices, seduces, builds loyalty. A good product without good marketing ends up becoming a bad product in a short time. Giacomo Valeriani – Digital Marketing Manager – www.linkedin.com/giacomovaleriani
7. Marketing is the circular path between company/institution and customer/user where products or services are conceived, born and live to meet specific needs. All areas of the company/entity are involved in marketing because each component represents a piece of activity that reaches the recipient directly or indirectly. There are no pre-packaged marketing recipes or preferred ways: the fundamentals on which the company/entity can build its own personal path are of paramount importance. Tiziana Pittia – Marketing Manager – www.linkedin.com/tiziana-pittia
8. Marketing includes all those activities conducted by a brand, based on an omnichannel strategy capable of helping the brand to develop real experiences around the product that allow it to consolidate and retain more customer loyalty.  Giulia Beltramini – Digital marketing manager – Petit Bateau – www.linkedin.com/giulia-beltramini
9. Trivially and not exhaustively, I would define marketing as that mix of activities that allow you to reach the customer, satisfy his need (expressed or hidden) with the right product and through the most appropriate channel, offering it at a quality/price ratio that the customer himself is willing to pay. But this definition, in my opinion, in such a fluid and articulated moment, is reductive: every company will have to find its own way of marketing while respecting the DNA of the brand, with honesty, transparency, foresight and courage, placing at the centre of the strategy not only the final consumer but every corporate stakeholder. Giorgia Smreka – Marketing Manager – Sisley – www.linkedin.com/giorgia-smrekar
10. Marketing to me is magic, it makes things happen, it explains, convinces and captivates people. It is the most mistreated word in companies especially in SMEs where marketing is misinterpreted and banished, at times, to a diversion, at other times it becomes synonymous with secretarial services, at others it is switched with sales strategies. With digital marketing, magic is becoming more and more powerful: digital marketing can predict, analyze and influence behaviours, it is constantly and quickly evolving; to many people, it looks scary, it attracts me instead with incredible strength. Mariachiara Zanin – Retail Marketing – Digital Marketing – Web Marketing Trainer –  www.linkedin.com/mariachiarazanin
11. Marketing is the set of activities that are part of a company, the identification of market needs, and the satisfaction of them. It is transversal to every company branch and acts as a bonding agent among all departments, acting both upstream in the creation of the proposal and downstream in the decision-making phase. It can be considered the corporate brain that coordinates all the strategic phases of the processes. Andrea Gasparri – Marketing Manager – AEPI Industrie
12. Marketing, especially digital marketing, includes in its definition all the activities of analysis, study, targeted strategies and operational activities aimed at improving the online visibility of a brand, its identity and reputation on the network, positioning in sectors of the pre-established market and the achievement of the goals established during the analysis and definition of strategies.  Francesca Savoca – Marketing & Communication Manager – Ecubit s.r.l.
13. Marketing is an important tool. If used well it is an asset for the company, if used badly it is like a black hole, it sucks everything into it until extinction. Gerardo De Maio – Marketing Consultant – Webmaster – SEO – Social Media Manager – Certified Google Photographer  –  Multimediaservice
14. I was born as an engineer and in my previous working life I would have summarized the definition of Marketing as "the process of creating interest in purchasing a product/service". But the reality is enormously wider, the marketer must know every component of his audience and be present in every step of the business: from development to a sales pitch or distribution. Creating a story and an experience tailored to the audience where the protagonist is not the product, but the people. As they say: "Content is king, but Context is the Kingdom."  – Marco Caselli – Brand Marketing Manager  – www.linkedin.com/casellim
15. I would define marketing as the set of activities aimed at analyzing all the many aspects of a given market, as well as the set of activities aimed at defining and implementing the actions that the company must actively perform in order to achieve the sales and promotion objectives of certain goods/services or ideas.  Luca Gaudenzi – Marketing Manager –www.linkedin.com/luca-gaudenzi 16. I believe that Marketing has a duty to bring the perception that the outside world has of you to what you really feel you are.
It is an inner journey that first of all lead you to analyze yourself, to understand if you really are what you think you are. The mirror doesn't always reflect the image we think we have. This is the most important phase of successful marketing, the one that in my opinion holds even more surprises. Then the strategy to achieve that goal will come into play, almost always to be made to measure.  Daniele Mazzucchi – Marketing Manager – www.linkedin.com/mazzucchidaniele
17. Marketing means absolute collaboration with the team and with the sales force, tuning ideas and energies to make the customer experience unique and help them find the best solution for their needs. Elisa Boschi – Marketing Manager – www.linkedin.com/eli-boschi/ –www.facebook.com/AlltechEurope
18. Marketing is the set of actions and processes aimed at the satisfaction and happiness of the people you have decided to serve. By understanding people, and in particular their ways of thinking, their lifestyle, their needs and their desires, it is possible to create products and services at the right price, to be made available where they are sought, and made known. using the most appropriate means of communication with a message fit for the people you want to serve. In this way, people better meet their needs and are consequently happier. Barbara Orsi – www.linkedin.com/barbara-orsi
As we have seen, the definitions of marketing vary by perspective; they generally refer to engaging a target market of consumers or other users to sell a product and hopefully maintain a relationship beyond the purchase.
Which of these marketing definitions do you think is the best? It would be interesting if you wanted to add your own definition of marketing in the comments section below.
Subscribe to be notified when I post new articles